Good SDR receivers are becoming very affordable and are capable receiving signals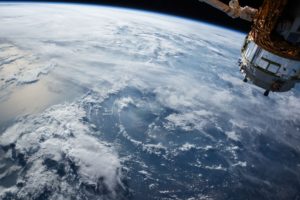 beyond 2GHz. Combined with the processing power of even low-end pc's receiving various satellite signals is in everyone's reach.
On this page I will keep some information for myself and anyone who has interest in it pointing to information about hardware, software and other useful information.



Weather images (also called APT images) in 2020 & beyond
Beware of older information about weather satellite reception!
There is tons of information about receiving weather data from satellites. This information is often outdated. Before blowing a hefty budget on any equipment realise that the satellites broadcasting this information are dead, half dead or will be dead very soon! 
The NOAA satellites were designed for a two-year mission. Now 21 years after launch NOAA-15 is failing. Read more about NOAA-15 failing here. 
NOAA-16 was decommissioned in 2014.
NOAA-17 was decommissioned in 2013
NOAA-18 & NOAA-19 are still sending images at time of this writing. But being very old, do not bet your life on these birds to be available for a long time from now. 
No better news for the Meteosat. On December 18, 2019 presumably a micrometeorite struckMeteor-M spacecraft No. 2-2. Read more here and here.
As a result it is not sending LRPT images anymore.

As you can see, it is vital to inform yourself before entering into receiving weather images directly from satellites as most websites are outdated.